Don't lug your golf clubs through the airport and pay extra baggage fees! TaylorMade club rentals are here!
Las Vegas National is proud to offer TaylorMade M2 familly of irons and woods for you and your guests during your visit to Las Vegas National. Rental clubs are $59 per person, and includes a sleeve of TaylorMade golf balls. Twilight rental rate after 2:00 is $39 per person (no golf balls)!
When you book your tee times, simply let our staff know you'll be needing a set of TaylorMade rental clubs. These are the hottest clubs on the market… LITERALLY! The cavity back design makes it easy to get the ball in the air, and the advanced groove design will put just the right amount of spin on your shots.
We offer regular, stiff, and senior flex shafts at request, plus we do carry ladies & left-handed clubs.
To book your tee time and reserve your TaylorMade rental clubs call (702) 889-1000.
You may also reserve your set on an existing tee time by emailing Leo Calabro, PGA Director of Golf at leo@lasvegasnational.com.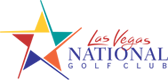 Location
1911 E Desert Inn Rd
Las Vegas, NV 89109