| | | | | |
| --- | --- | --- | --- | --- |
| | | Open - 10:50 | 11:00 - 1:50 | 2:00 - Close |
| | | | | |
| | | | | |
| Non-Resident Resort Guest | All Week | $69 | $54 | $39 |
| Clark County Resident | All Week | $39 | $34 | $25 |
| Clark County Resident Player Card | All Week | $35 | $29 | $25 |
Aug 28, 2020 – Oct 8, 2020
| | | | | |
| --- | --- | --- | --- | --- |
| | | Open - 11:50 | 12:00-1:50 | 2:00-Close |
| Non-Resident Resort Guest | All Week | $89 | $69 | $59 |
| Clark County Resident | All Week | $45 | $39 | $29 |
| Clark County Resident Player Card | All Week | $39 | $35 | $29 |
| COURSE CLOSED SEP 14 - OCT 1 | | | | |
| CART PATH ONLY OCT 2, OCT 8 | | | | |
Oct 9, 2020 – Mar 12, 2021
| | | | | |
| --- | --- | --- | --- | --- |
| | | Open - 12:50 | 1:00 - Close | 9 Hole |
| Non-Resident Resort Guest | All Week | $119 | $79 | $59 |
| Clark County Resident | All Week | $49 | $45 | $29 |
| Clark County Resident Player Card | All Week | $45 | $39 | $29 |
| | | | | |
| --- | --- | --- | --- | --- |
| | | Open - 1:50 | 2:00 - Close | 9 Hole |
| Non-Resident Resort Guest | All Week | $139 | $99 | $69 |
| Clark County Resident | All Week | $49 | $45 | $29 |
| Clark County Resident Player Card | All Week | $45 | $39 | $29 |
| | | | | |
| --- | --- | --- | --- | --- |
| | | Open - 10:50 | 11:00 - 1:50 | 2:00 - Close |
| | | | | |
| | | | | |
| Non-Resident Resort Guest | All Week | $69 | $54 | $39 |
| Clark County Resident | All Week | $45 | $39 | $29 |
| Clark County Resident Player Card | All Week | $39 | $35 | $29 |
| | | | | |
| --- | --- | --- | --- | --- |
| | | Open - 11:50 | 12:00 - 1:50 | 2:00 - Close |
| COURSE CLOSED SEP 13, - SEP 30 | | | | |
| CART PATH ONLY OCT 1, OCT 7 | | | | |
| Non-Resident Resort Guest | All Week | $89 | $69 | $59 |
| Clark County Resident | All Week | $45 | $39 | $29 |
| Clark County Resident Player Card | All Week | $39 | $35 | $29 |
| | | | | |
| --- | --- | --- | --- | --- |
| | | Open - 12:50 | 1:00 - Close | 9 Hole |
| Non-Resident Resort Guest | All Week | $119 | $79 | $59 |
| Clark County Resident | All Week | $49 | $45 | $29 |
| Clark County Resident Player Card | All Week | $45 | $39 | $29 |
Short on time? Play 9! We always offer Early Bird and Late 9 Hole specials!
To reserve a tee time, please:
Call: (702) 889-1000
– OR –
Please check online for best rates and specials!
Clark County Residents/Seniors, Casino Employees and Military with valid identification are eligible to receive discounts on green fees. Please check with the golf shop.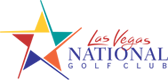 Location
1911 E Desert Inn Rd
Las Vegas, NV 89109